Who will be hunting the ghosts out of the Château Tournay-Solvay?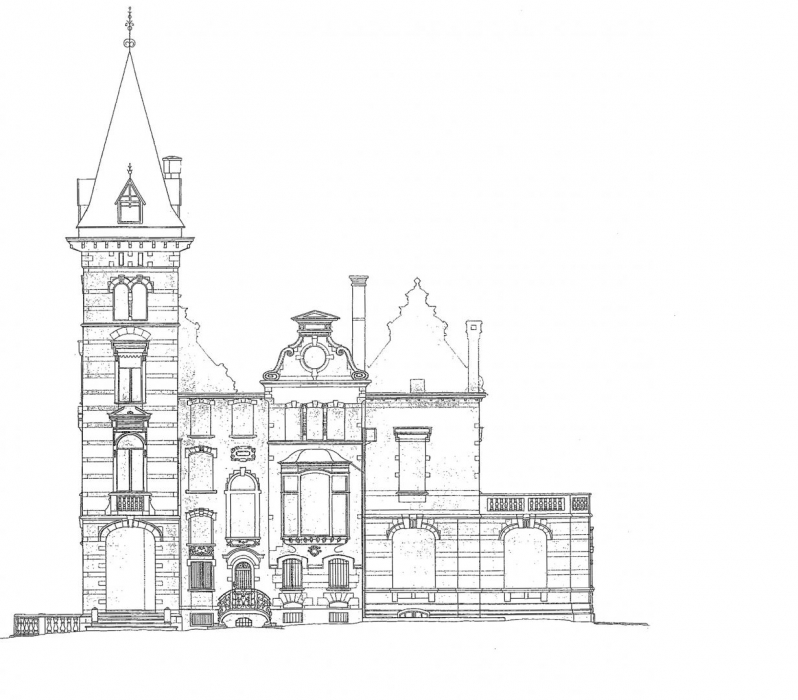 Gothic ghost, the Tournay-Solvay residence ruin stretches out its moving shadow over the beech trees, remnants of the "Forêt de Soignes" that survived the landscape modelling of the large estate. The building that burned in 1984 is now looking for an occupant.

The abandoned property has been bought by the State in 1980, which opened it partially to the public in 1981. The Brussels Capital Region acquired it in 1989 after investing in development projects, principally in the adjacent park. It also began to restore the Boitsfort racecourse and the Priory of Rouge-Cloître, at the gates of the forest of Soignes.

The call for tender for the renovation of the "Château Tournay-Solvay" was opened in 2013. Its restoration has been entrusted to Ma² and the architect Francis Metzger, project leader. The budget allocated by the Region amounts to 3.5 million EUR.

"One of the most beautiful parks"
The exterior envelope will be restored identically. The main roof, completely disappeared, will be restored with a contemporary touch. The interior of the building, severely damaged, will be subject to subtle interventions according to the typology of the construction.
Rudi Vervoort does insist on the necessary adequacy of ambitions of the place with the history of the castle and the environmental quality of the site. "This is an exceptional site, unfortunately unoccupied for more than 50 years. The Tournay-Solvay Park, classified site, is nowadays considered one of the most beautiful parks of the Capital and makes part of the so-called green belt of Brussels. If this construction is a real treasure of architecture and history, there are some special features which will have to be taken into account in the future affectation. Heritage-listed building, in a classified park and in the Nature 2000 Zone, we are looking for of an occupant who will value this very unique place".
The Tournay-Solvay Castle restored at last
Ma² is in charge of the restoration of the Tournay-Solvay Castle, Flemish neo renaissance castle built in 1880 and left unoccupied.
 
The Tournay-Solvay Castle, nested in the park of the same name, has had a fateful fate. Its misfortune begins in 1972 when it is sold to unscrupulous developers. On the verge of demolition, the State buys it in extremis. If the property that surrounds it is quickly restored and opened to the public, the Flemish neo-renaissance castle, built in 1880 at the request of Alfred Solvay, is left unoccupied. After being vandalised and looted, an arson gives it the final blow in 1982.
Read the article online, here.