The original plans from the damned architect of the Palace of Justice have been found.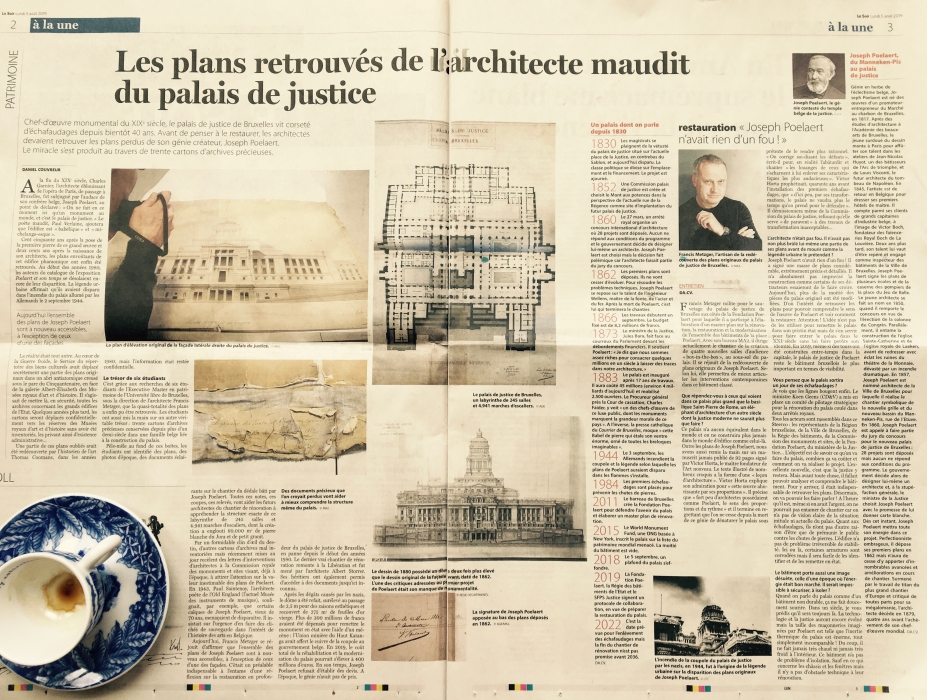 Justice be done at the Palace of Poelaert – An editorial and report by Daniel Couvreur in Le Soir of 5 August
• The story of the plans alleged to be disappeared since the fire that destroyed the dome in 1944, founded by 6 students during their end-of-study work for the Executive Master in Heritage at the ULB under the direction of the architect Francis Metzger.
• A palace which we have been talking about since 1930: The genealogy of the edifice
• "Joseph Poelaert was not a fool at all", an interview of Francis Metzger who campaigns for the restoration of the Palais de Justice
• Joseph Poelaert, from the Manneken-Pis to the Palais de Justice: the destiny of a "shieven architek".
To listen or to see again the sequences concerning these discoveries in the news from BX1, Soir Première, La Une - RTBF and RTL Info, it's there.
To read the editorial and article by Daniel Couvreur, that's here.