Publication of the book Know How: 40 Brussels craftspeople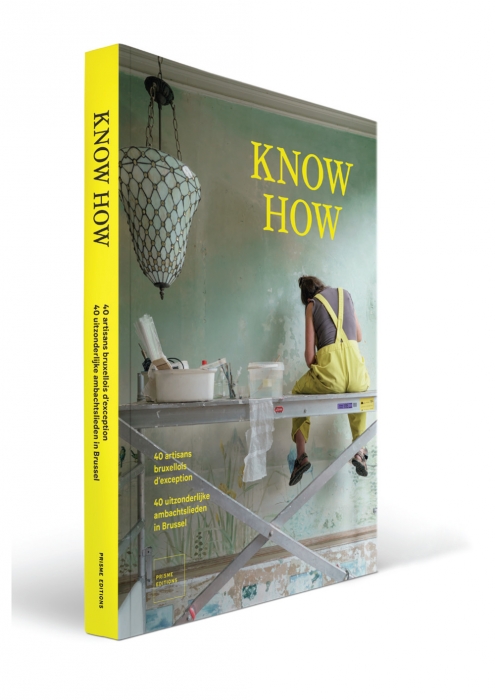 A book in the form of an unexpected walk through the heart of the city and its buildings, which is above all a celebration of human creativity.
Forty encounters that leave their mark. The cultural editor Delphine Martens and the photographer Julien Hayard open the doors of the workshops for you and introduce you to the world of today's urban artisans. Carpenters, stonecutters, master glassmakers... They have an ancestral know-how, acquired through years of apprenticeship and practice. Passionate about materials, they have chosen to make a living from the work of their hands, discreet and resistant to the digital age. They are eager to pass on this fragile Brussels know-how to the masters of tomorrow.
Discover the book on video or on the website of Prisme éditions.