(Very) green light for the renovation of the Tournay-Solvay Castle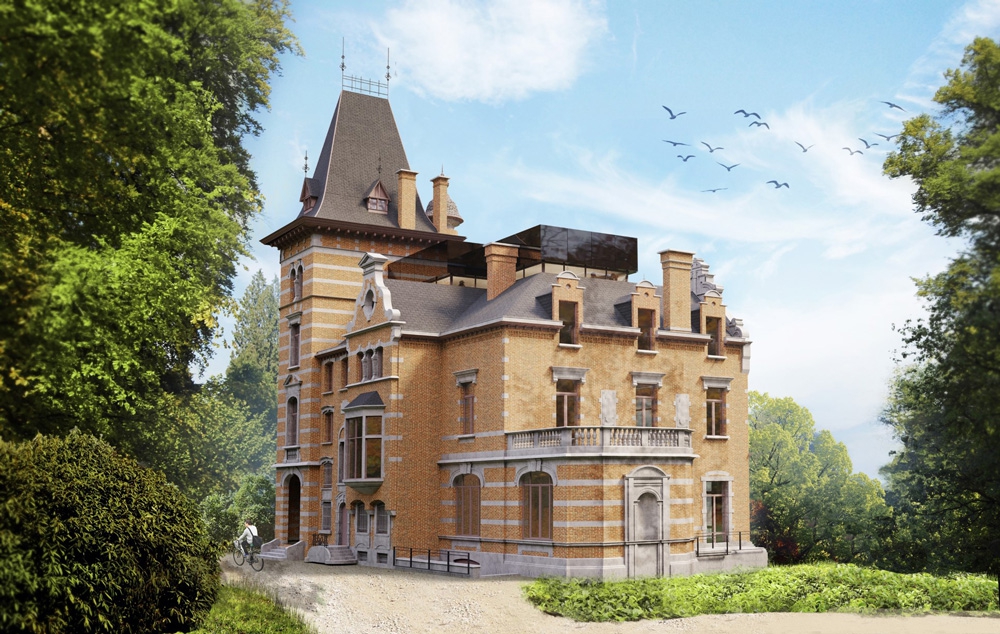 Built in 1880 by the architects Bosmans and Vanderveld, modified in 1905 by Jules Brunfaut, ravaged by the fire in 1982, the Tournay-Solvay Castle, heritage listed building located in Natura 2000 zone, is destined to welcome the BEL (for Brout-Englert-Lemaitre) a centre of excellence inter-university dedicated to physics.
The philosophy of the intervention of Ma² consists in renovating in compliance with classified parts while the roof that has disappeared is subject of reinterpretation in a contemporary language. The castle will host spaces for work and reflexion, meeting rooms, reception and conference rooms as well as a shelter for bats.
The building permit has just been granted, the work will therefore be launched by the end of 2019.